Pressure cookers can ruin your habits somewhat. They cook so fast that you start doubting your speed for food prep. This will only happen when you get accustomed to your pressure cooking and know your pressure cooker well.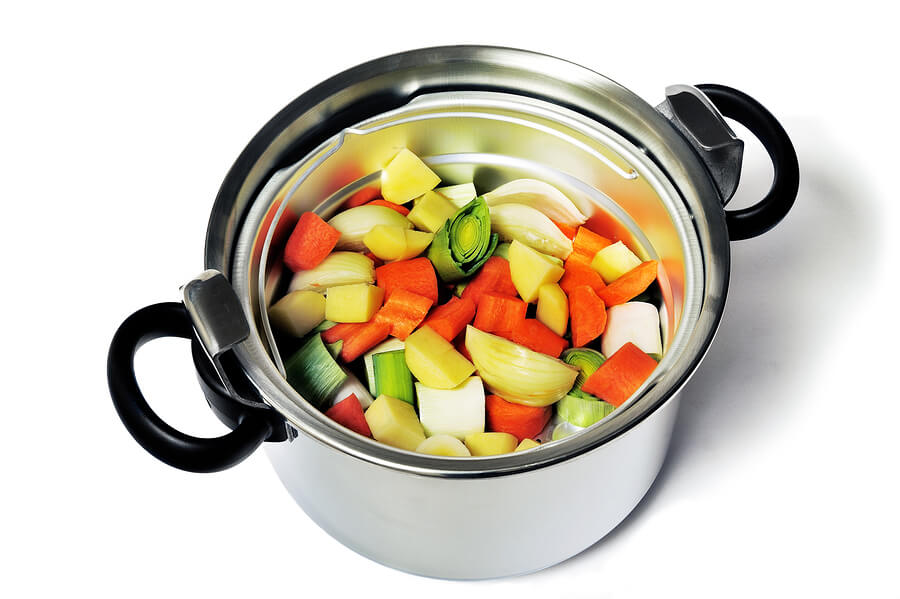 So, when you have updated from a conventional slow cooker to a pressure cooker to cut food prep time, why not advance from older food prep methods to the newer ones. You will realize how quickly you will get done with your food once you have updated to the modern time-saving methods of cooking.
Well, if you're wondering what to do if you know nothing about it, you are in just the right place to get your answers. We have compiled for you some of the coolest time-saving kitchen gadgets that you can accommodate in your kitchen. The best part is, they won't cost you too much.
Mandoline Slicer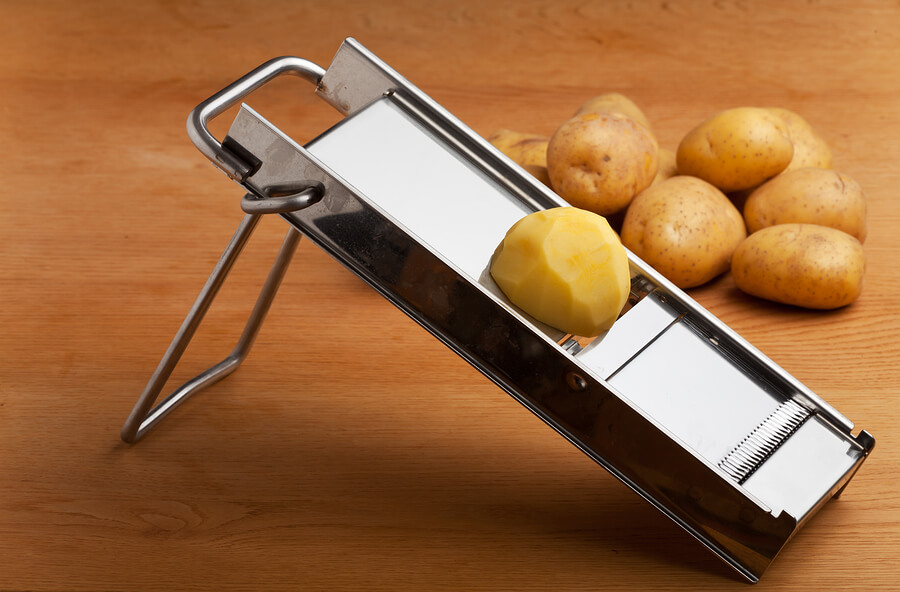 Mandoline slicers are great time savers. They relieve you from using conventional knives and make it is easier to shred and slice vegetables and fruits for food prep. When you are purchasing a mandolin slicer, make sure you consider finger safety while slicing. Good slicers have finger guards and grippers so it takes care of your fingers pretty well. Here are a few more features that you should look for when buying a mandolin slicer.
Adjustable Slice Width
When you are a looking for a slicer, make sure you go for an adjustable slice width because then you will be able to cut more vegetables at different sizes and pieces. Good slicers have firm blades so that they don't shake while slicing. This reduces the chance of getting your hands cut.
Shredding Blades
Shredding blades are useful for preparing quickly shredded vegetables. For instance, shredders can be of great help when you just want to add a little more flavor to your food.
Here's a Tip: You may like your favorite TV chef a lot but you should never copy and imitate them. They are professionals and can go about their business in any way they want. Unfortunately, you are not as good as them, so you may want to concentrate solely on your vegetables while slicing.
Apple Slicer
Apple slicers are great when you want to prepare jellies and apple dishes. These apple slicers save you time because you can also core the apples at the same time. These are dishwasher safe so you also don't have to worry about time-consuming washing.
Normally a perfect recipe demands an accurate amount of ingredients. If you are too particular about your recipe, you might want to have a digital weighing scale up your sleeve. It is far more accurate and you don't have to go for a trial and error method when you weigh your ingredients. Digital scales are real time savers in this regard because you can directly see the number on your screen.
Digital scales work best for making cakes and bread, where the slightest miscalculation can lead to disaster.
Capacity scales are yet another useful and time-saving piece of equipment to have inside your kitchen. These scales are usually containers with readings mentioned on the walls. There are standard units set in these scales so you should closely consider the units mentioned in your recipe. If conversion of units is required, you can have a conversion chart that will do nicely for you.
If you don't give due consideration to units, your end food product could well be a disaster.
Blenders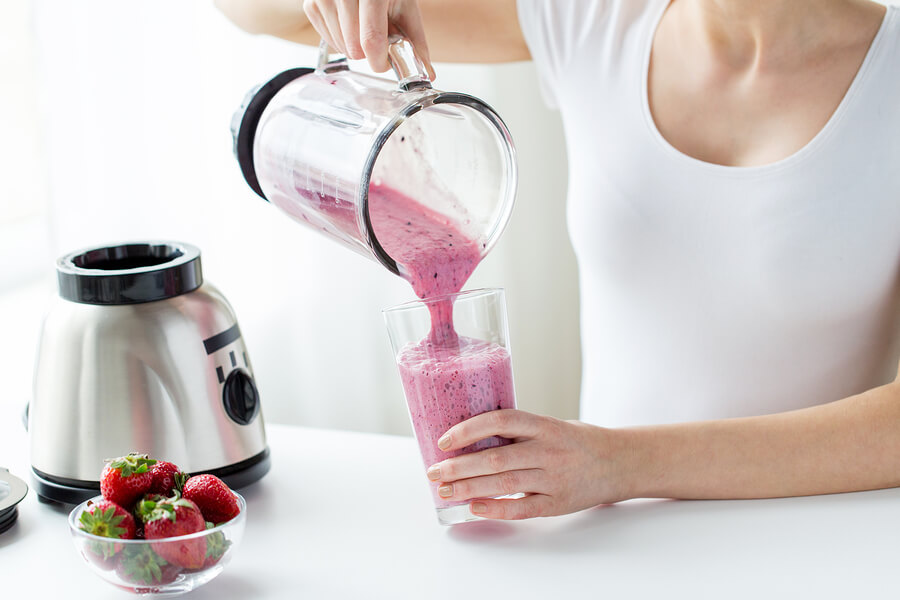 Blenders are must-have items inside a kitchen these days. This is mainly because of the versatility they bring to your kitchen experience and of course, they cut down prep time considerably. Important functions, such as pureeing, blending, mixing, dicing, shredding and grinding can be done within minutes with a blender.
Immersion Blenders
These blenders are suitable for applications where you require larger amounts of food to be blended quickly. They may or may not have containers. However, the working principle is the same, where you just have to hold the blender with its blades immersed in the food that is to be blended. You can even blend superheated food inside your pressure cooker through these blenders.
Countertop Blenders
These blenders are great for heavy-duty functions. They are normally used for commercial food processing because they are reliable and offer great finished products. These are also termed as stationary blenders because they have a base on which a container is set which contains the blending material. However, the only drawback is that you cannot directly blend food when it is inside the pressure cooker, but the finished product is amazing.
·         High Temperature Burning
To cut down cooking times, you should also use a high power burner. We prefer that you go with an 1800 Watt induction burner. However, make sure that your pressure cooker is compatible with such high power heating. If things are all good, you will have your food cooked within no time.
To check the compatibility of your pressure cooker with induction heating, all you have to do is flip your cooker. Under the base, you will find the sign showing whether it is compatible or not. Also, the manual and reader's guide for pressure cookers have details mentioned in this regards so you can get info from there too.
·         A few More Tips to Speed up Cooking
We have compiled almost all the useful tips and tricks featuring the gadgets that can get your food cooked in no time. However, there are a few tips that you should exercise so that your prep time passes in a jiffy.
When cooking with beans and lentils, soak them in water for six hours. They will cook faster.
Cook your food in smaller pieces so that the heat penetrates faster through the ingredients. It will also save you valuable time while cooking.
Conclusion
All you are now left to do before you start off with your rapid cooking is to go out there and purchase these gadgets. They are not too heavy on the pocket, so it's a win-win situation for you.