Don't hesitate to admit you're scared of a pressure cooker because many people think there are risks to cook anything in pressure cookers. But, then again, you wouldn't be able to enjoy the best-cooked recipes if you kept on fearing this tool. So, what should you do?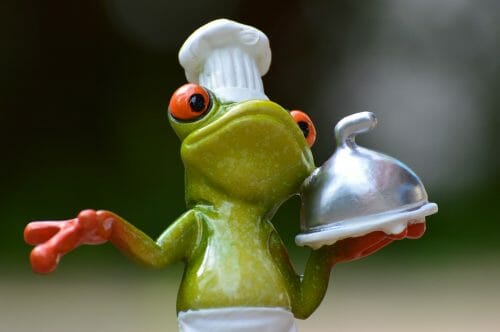 This post highlights why pressure cookers have been feared, even though they are equipped with unique safety features. This post will also help you handle pressure cooking with the utmost care and safety. So, next time when you cook your kids' favorite dish, you'll be satisfied to see it served well ahead of time before they rush off to school.
Before you move on to the 'tips' section, it's better to remove your fears about pressure cookers, as well as some of the associated myths that have been proven wrong.
Old Pressure Cookers
The reason why you feel afraid of pressure cookers is because of all those stories you must have heard from your mom or granny. And, most of them would have been quite true. So, what's the point of cooking in a pressure cooker now?
The thing is, pressure cooking was quite popular in areas of high pressure, mostly in Europe and North America. Initially, there were very few manufacturers who knew how to manufacture pressure cookers.
After World War II, many companies that had been involved in manufacturing wartime parts tried their luck with pressure cooker manufacturing. Old pressure cookers were made of aluminum, and they were manufactured by a metal casting process. This made them vulnerable to damage and defects.
Although they looked new, they had defects and limited safety features. That was the time when stories of pressure cookers bursting became popular. Even today, some manufacturers follow those 70 year-old techniques, selling cheap pressure cookers with maximum risk.
Safety Features in Modern Pressure Cookers
Now, the point is quite clear — you shouldn't look for cheap pressure cookers. Instead, search for the best pressure cooker with the maximum safety features. Here are some of them:
Video link: www.youtube.com/watch?v=LLfp3Qe3GsQ
The Stainless Steel Body
Second generation pressure cookers have durable stainless steel bodies, unlike those aluminum ones. This is the reason why they can sustain higher pressure, compared to old pressure cookers.
During pressure cooking
You can see the locking device that holds the lid firmly on extreme pressure. This device automatically jams the pressure lid which cannot be removed manually, thereby preventing the risk of bursting.
The gasket release aperture allows vapors and steam to escape upon reaching a certain pressure limit.
With the help of dual pressure valves, the internal pressure is regulated.
The visual indicator shows pressure fluctuations (the rising and dropping of pressure inside the cooker).
What If you leave the cooker on high heat?
The pressure will continue to build inside, so the gasket will be pushed and create a mess like an over-boiled saucepan. That's not a problem, is it?
When you don't intend for the pressure to build up
The pressure cooker should also have flanges on top of the interlocking lid that will prevent steam buildup until they're properly seated.
The lid also contains a spring loaded mechanism which, upon encountering steam buildup, pushes the gasket away and releases the pressure.
Other Features
There are other secondary safety features, such as long handles, less moisture escaping, a secondary valve system for steam-escape and an encapsulated base to make pressure cooking 100% safe and comfortable.
7 Tips for Safe Pressure Cooking
Here are some tips that will give you additional safety while cooking in a pressure cooker:
Thoroughly Check Your Cooker
Since there are so many safety features, you need to ensure they all work to your satisfaction before cooking anything.
Start with the rubber gasket; it should not be cracked or dried. Better replace it annually.
Also, ensure that the internal area, including the rim, is properly cleaned of any dried food particles.
Avoid Overfilling
Instead of filling the cooker to maximum, read the manufacturer's manual stipulating how much is a safe level to fill the pressure cooker to. Experts recommend filling two-thirds of the pot to avoid vent-blocks. For items like grains and beans, fill half of the cooker.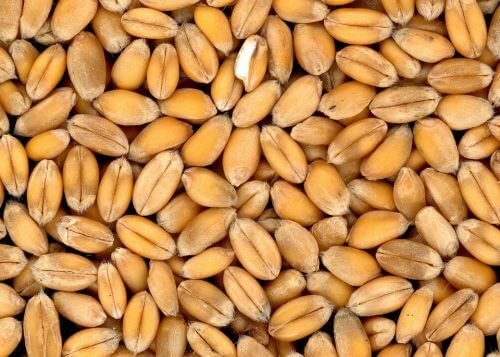 Liquid is Important
The food needs steam which builds up pressure and cooks it. While a lot of pressure cooker recipes indicate how much water or other liquid you should add, if it's your own home-made recipe, include liquid of at least half the cup, or a little more, depending on the amount of steam inside.
Don't Try to Pressure Fry Your Food
Oil is important for the food, but only in a small quantity, since there's already a lot of steam in it. If you add too much oil, it might damage the gasket and other internal parts.
Be Attentive While Cooking Food that Froths
Frothing may block the valves and make it difficult to vent out the steam. So, while making pasta, split peas, rhubarb, oatmeal, and applesauce, be careful about the recipe time and the quantity.
Releasing Pressure
You can release the pressure in three ways:
Natural release: that's when you reduce the external heat and wait for the pressure to go down smoothly
Cold water release: you can run cold water on the lid
Quick release: letting the steam escape through the release valve
Make sure your hands are well protected, and your face is not too close to the cooker while releasing pressure.
Cleaning
Finally, you need to do the following to ensure proper cleaning:
Wash the gasket after removing it from the pressure cooker
Wash the pot and the lid thoroughly
Use a wooden toothpick to clean the valve for blockage
Always store the pressure cooker unlocked, by placing the lid upside down over the pot.