What are pressure canners?
Pressure canners are heat-processing equipment used to home-can food. Boiling water canners are also authenticated and recommended by authorities, but they should be used for high-acid foods only. There are several other canning techniques that are not recommended because they're either unsafe or obsolete.


Acidic foods have low pH levels, and they have enough acid to destroy bacteria. They can be canned in a boiling-water canner for a certain period. Low-acid foods have high pH, and they cannot prevent bacteria growth inside the jar. Foods such as meat, grains, seafood, milk and fresh vegetables are included in this category. These foods require a higher pressure (above 2400F) to prevent dangerous bacteria, and pressure-canning helps them remove these organisms.
A pressure canner can easily be confused with pressure cookers. However, a pressure canner can perform the same duties as pressure cookers – the only difference is that pressure canners also CAN. Some are made with lids that fit in by twisting, and gaskets that prevent leakage, while some have knobs on the lids with screws that enable you to screw down to the canner. Pressure canning is not only a safe method of preserving low-acid foods but also economical. You can provide a safe food supply for yourself and your family.
Benefits of Using a Pressure Canner
It has the potential to safely can most types of food, unlike a water bath canner. Such foods include dried beans, meats, fresh vegetables, pasta and soups/stews.
It processes food in the least time possible. This saves both fuel and time.
It is an efficient method to not only preserve tough meat but also to tenderize it.
Pressure canning ensures that food is preserved without electricity. It becomes more convenient to can food than to store it in a freezer and risk it going bad if the power is lost for a period of time.
A pressure canner provides a cheap way to make your food while not compromising the quality of ingredients in your food.
How can I make sure my pressure canner works accurately?
Pressure canners may have a dial gauge that indicates pressure or a weighted gauge that indicates and regulates pressure. While a weighted gauge does not require any testing, read the manufacturer's manual to understand how it should jiggle or rock. On the other hand, a dial gauge requires annual testing because it can give higher or lower readings than the actual reading, which will cause over-cooked or under-cooked food.
To make sure your pressure canner is in good working condition, you need to check the dial gauge or weighted gauge for accuracy. Both of them indicate the pressure level inside the canner.
What if I use a water bath canner for low-acid food; can I do that?
A canning technique other than pressure canning can be dangerous. If you choose boiling water technique, the water will not get any hotter than 2120F. It means that the risk of Costridium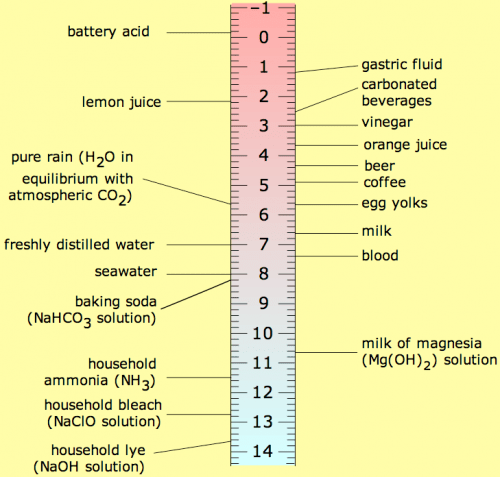 Botulinum will remain in low-acid food.
For this purpose, you need to keep the food in a boiling water canner for up to eleven hours. The boiling-water technique is time-consuming, so it is recommended that you should use pressure canners for low-acid foods.
Why do I have to exhaust my pressure canner?
Exhausting the pressure canner is very important for smooth and accurate canning. You need to exhaust your pressure canner so that the pressure on the gauge corresponds to the temperature inside the canner. So, before placing the weight on the vent or closing the valve, you need to let the steam escape for about ten minutes.
I observed liquid loss during processing. Why is that?
Loss of liquid may take place because of the following reasons:
Due to the fluctuation of pressure inside the canner
By lowering the pressure too quickly
The food in jars is packed too tightly
When the processing time ends, you need to wait until the pressure naturally goes back to zero. Then, wait for at least five minutes before you finally open the lid.
Should I choose a pressure canner with a dial for better accuracy or the one with weighted control?
The pressure canner with weighted control tends to perform better and more accurately. Anyhow, both types of pressure canners can work accurately if you follow the manufacturer's instructions.
You may feel comfortable reading pressure on a dial or you may like to see the jiggling of the weight and making a unique sound. While a weighted gauge does not require any testing, you need to clean it to get good services.
On the other hand, a dial gauge requires frequent testing, because it can give higher or lower readings than the actual reading, which will cause over-cooked or under-cooked food.
Do I still need to vent my pressure canner for ten minutes, even if it is self-venting?
According to the research, pressure canners with self-venting features may not be able to remove the air entirely, especially when they contain raw-packed food.
Including self-venting pressure canners, all pressure canners are required to be vented for ten minutes before allowing the pressure to rise. You must do it to ensure that all air has escaped from your pressure canner.
If the pressure is raised without letting the air escape, the temperature inside the canner will be lower than what it should be with only steam and water.
What size jar(s) can I use for pressure canning?
Processing time for pressure canning is mostly published for quarts (1000 ml or about 4 cups of liquid) and pints (500 ml or about 2 cups of liquid).


Most pressure canners are designed to hold 8-9 pints or 7-quart jars. If you have a smaller pressure canner, it can hold up to 4-quart jars. There are large pressure canners as well, that can hold up to 18-pint jars if put in two layers, but they cannot hold more than 7-quart jars.
You may not find the processing time for food in smaller jars. In this condition, a safe way is to follow the processing time for pints. There is a risk of food being over-processed (texture and color degradation). Therefore, the only way to go about it is to trial-run a few smaller jars and note the exact processing time.
Can I process jars of different sizes in the pressure canner?
If you have many jars of different sizes that contain the same recipe, you can put them in a pressure canner and set the processing time corresponding to the largest jar. If you have to pressure can only one-quart jar along with the pints in one go, you have to follow the processing time corresponding to the larger jar. To avoid over-processing of food, make separate batches of jars according to their size.
What should I do with the jars that were not properly sealed?
If you have an improperly sealed jar, you can re-process or refrigerate it for a week. If the jar remains in the danger temperature zone (between 400F and 1400F) for two hours or more, you can consume its contents after boiling them for ten minutes.
You can see: